November 27th, 2013

GTA: San Andreas Going Mobile this December
Published at 2:44 AM PST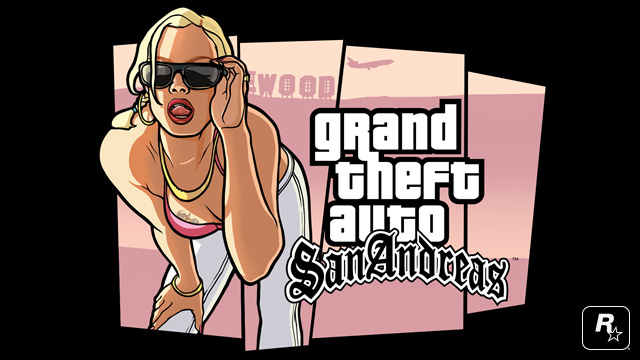 With Grand Theft Auto V still chart-topping and players battling it our Online in the modern day Los Santos, it seems only fitting that Rockstar take us back to the 90s rendition that broke records in the PS2 era. That's right, Rockstar has announced today that GTA San Andreas will be making its' way to mobile devices next month, following in the footsteps of GTA III in 2011 and GTA Vice City in 2012.
Encompassing Los Santos, San Fierro, Las Venturas and everything in between, Grand Theft Auto: San Andreas has been upgraded for its mobile release. Newly remastered graphics including dynamic and detailed shadows, greater draw distance, an enriched color palette, plus enhanced character and car models make this the best-looking version of San Andreas yet.

Grand Theft Auto: San Andreas also features brand new touch controls including contextual control options to display buttons only when you need them and three different control schemes for driving and maneuvering, as well as a reworked checkpoint system for easier progression. Grand Theft Auto: San Andreas for mobile also comes equipped with full controller support, including Made for iOS controller capability on iOS7. It will be available for select iOS, Android, Amazon Kindle and Windows Mobile devices. Stay tuned for more details in the weeks ahead.
While III and VC were huge games in their own rights, they don't quite hold a candle to the sheer size of San Andreas; this is a major undertaking by Rockstar, and will be, not just a trip down memory lane for all of us hardcore fans, but quite a technical achievement. A game, which 9 years ago changed what gamers looked for in an open-world game, and required thousands of PC gamers to upgrade their PCs just to play, will now be available in the palm of your hand. Nice work Rockstar!
Stay tuned for more information soon.
UPDATE: GTA San Andreas is now available for download on mobile devices.