August 29th, 2013

Rolling Stone looks Inside the GTAV Soundtrack
Published at 1:43 AM PST
Rolling Stone magazine has been lucky enough to score an interview with soundtrack supervisor, Ivan Pavlovich, to discuss what we can expect from the many sounds of Grand Theft Auto V. Here's the run-down:
There are 15 radio stations, two talk radio stations, 240 licensed songs, and around 20 movies worth of score.
First GTA game to feature a pop station - "exploring that made so much sense in the context of L.A."
One station, Vinewood Boulevard Radio, features Stephen Pope and Nate Williams from Wavves, is a modern rock station.
East LOS FM is a Mexican culture station featuring Mexican electronica, narcocorridos and Mexican ska, curated and DJ mixed by Camilo Lara from the Mexican Institute of Sound.
The West Coast Classics station is hosted by DJ Pooh, and will most probably feature some notable tracks from GTA: San Andreas, only with some twists due to Pooh having a major hand in finding some "true gems". Expect some surprises with this station - the article makes mention of Dr. Dre and Snoop Dogg to start with.
Rebel Radio is Rockstar's take on outlaw country, based heavily on Jesco White's documentary The Wild and Wonderful Whites of West Virginia - Ivan makes note that this is the kind of character you can expect throughout the GTAV world.
Score plays during missions, free-roam, and online play. It's completely dynamic and responds to what you're doing with your character.
The game's score was worked on by: Tangerine Dream, Woody Jackson (Red Dead Redemption, L.A. Noire), Alchemist and Oh No.
Flying Lotus (Steve Ellison) has a station, with Tyler the Creator featuring on it. The station is based on unreleased, mostly new material, sent in from Steve's artist friends.
There is an original song made for the game, but no word on whose it is - Rolling Stone believes it to be a collaboration by Steve & Tyler.
Samples + Credits: Rolling Stone offered up some teaser samples of the four stations mentioned above. We loved the samplers, so we've tracked down the names of those tracks, and their spectacular artists, for you. Totaling 12 songs (three of which we're still tracking down...), it's nothing on the 240 tracks we're soon to be cruising to, but it's a fantastic start!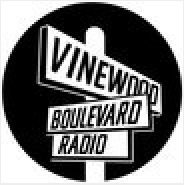 Vinewood Boulevard Radio - Sample
Shark? - California Grrls
(Unknown)
Thee Oh Sees - The Dream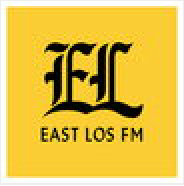 East LOS FM - Sample
La Vida Boheme - Radio Capital
Hechizeros Band - El Sonidito
(Unknown)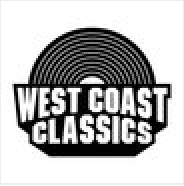 West Coast Classics - Sample
Tha Dogg Pound - What Would You Do
CMW & Compton's Most Wanted - Late Night Hype (Including Will You Be Mine)
NWA - Gangsta Gangsta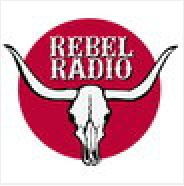 Rebel Radio - Sample
Charlie Feathers - Can't Hardly Stand It
(Unknown)
Hasil Adkins - Get Outta My Car
Be sure to check out the full interview for more musings.